SeaLife is the manufacturer of some of the most impressive underwater cameras on the market today. Along with providing divers with the ability to capture the underwater world in vivid detail, SeaLife also offers some of the best diving lights for professionals and hobbyists alike. SeaLife have over twenty years experience in designing top quality equipment for divers of all skill levels. Below, we'll take a look at the top 3 SeaLife dive lights.
Sea Dragon Mini 650 Flood Light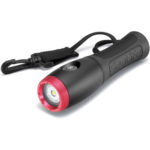 SeaLife proves that good things come in small packages. This compact little light packs a 650-lumen ultra-wide beam into its mountable, or manual carry, minimal frame. Perfect for casting light on large areas of your dive or for mounting on several different types of camera and equipment, the Sea Dragon Mini 650 Flood is a versatile underwater light.
Lumens: 650
Depth Rating: Up to 100m
Beam Type: 120-degree beam
Sea Dragon 2300 Auto Light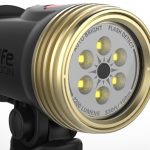 An excellent light for mounting on cameras or equipment, the Sea Dragon 2300 Auto Light packs 2300 lumens of brightness and can connect almost anywhere. When using it as a camera light, the 2300 Auto will turn off for one second when an external flash is detected for better photography. The flex connect accessory mount allows for fast connection, or disconnection, from your camera.
Lumens: 2300
Depth Rating: Up to 100m
Beam Type: 100-degree beam
Sea Dragon Duo 5000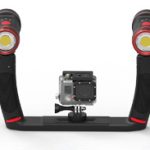 The Sea Dragon Duo 5000 joins two separate 2500 lumen Sea Dragon lights in a handheld or mountable design. The duo offers three separate power modes, 50%, 75%, and 100%, and at full power it burns for up to sixty minutes.
Lumens: 5000 (2500 a piece per fixture)
Depth Rating: Up to 60m
Beam Type: Dual 120-degree beams