The World's First Lithium-Polymer Super Grinder
In yet another power tools industry first, Nemo Power Tools is introducing the world's first lithium-polymer super grinder. Battery technology long-reserved for expensive drones has now been adapted for our cordless grinder.
Li-Po battery technology enables Nemo Power Tools to offer the world's strongest and most long-lasting grinder on the market – the first cordless angle grinder to match the horsepower of corded power tools.
The Nemo Li-Po Angle Grinder is a 2.0 horsepower (1500 watts) brushless monster, featuring a brushless motor and Li-Po battery pack, both taken from the quadcopter industry and integrated for the first time into the world's most powerful grinder.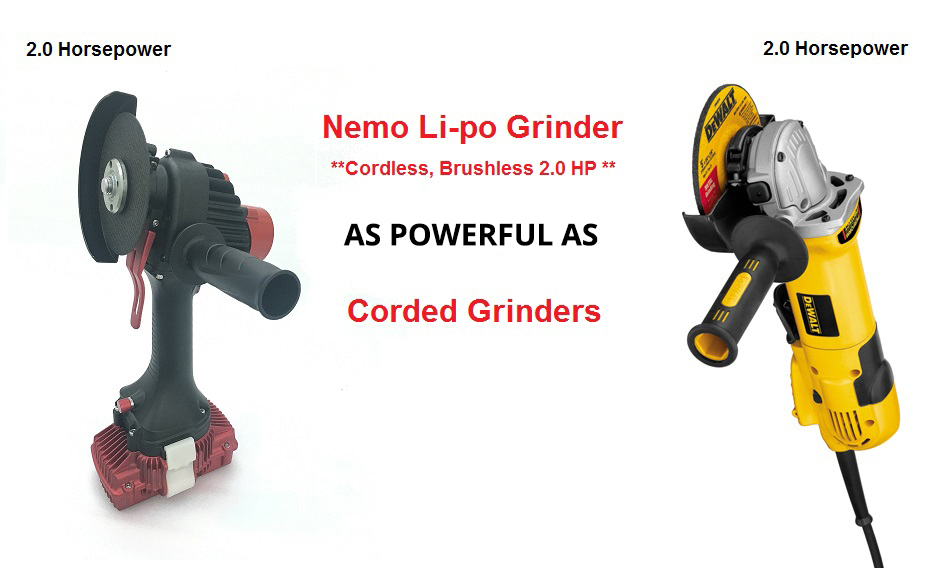 The first cordless grinder to use Li-Po battery technology adopted from the drone industry, the Nemo Li-Po Angle Grinder outperformed popular cordless Lithium-Ion grinders, outlasting them all and DOUBLING the number of cuts of its nearest competitor.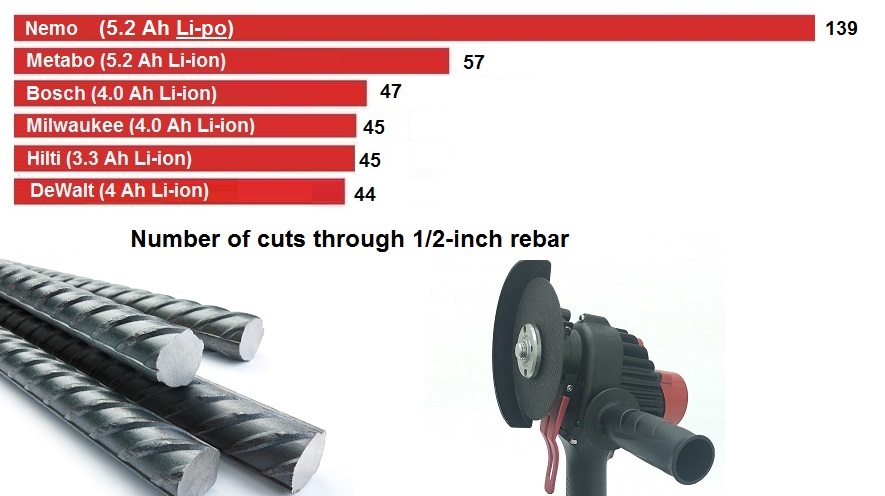 The incredible 2.0 HP power enables this grinder to cut through steel bars like butter. The drone-grade Li-Po battery and brushless motor ensure that the tool won't run out of juice before you do.
And guess what… The Nemo Li-Po Grinder is also waterproof!
Use it in the pool, in the rain, or even in salt water. The Nemo Li-Po Angle Grinder can be used anywhere, and even pressure washed at the end of the day.
The Nemo Li-Po Grinder will be available for purchase by contractors beginning June 2016.
Reserve one for yourself now or become one of our trusted dealers by leaving us your name, email, and phone number in the contact form above, and we'll be in touch with you ASAP.
Request Dealer Info & Pricing
Nemo is the world's 1st Electric Waterproof Drill.
Easy to carry and maneuver, and works just like that drill hanging out in your garage. No need for tubes, connectors, or any other equipment–Nemo is cordless.