The Nemo Waterproof Drill was designed for the worker or boater who needs a portable electric drill when working in wet conditions or underwater. The Waterproof Drill may be used in salt, fresh, or chlorinated water up to 16 feet ( 5 meters ) deep. The Waterproof Drill is the perfect tool for dock and boat hoist installation and repair, work in and around swimming pools and aquariums, repairs on boats and yachts, and installing aquaculture and science equipment in the marine environment.
Attach a wire brush to the 1/2 inch chuck to remove rust, or attach a soft brush to remove fouling from your boat hull or deposits on swimming pool tiles. Attach a drill bit to drill holes or a screwdriver bit to drive or remove screws, nuts, and bolts. Reduce your labor time and effort with the Nemo Waterproof Drill.
The Nemo Waterproof Drill is shipped with one 3Ah battery, a battery charger, an extra 1/2 inch chuck and has a one-year warranty.
Socket included in a package: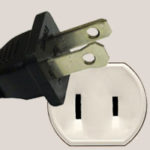 Socket Type A
Mainly used in the USA, Canada, Mexico & Japan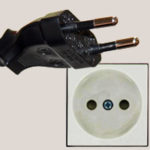 Socket Type C
Mainly used in the United Kingdom, Ireland, Malta, Malaysia & Singapore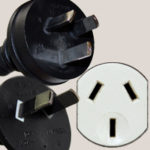 Socket Type I
Mainly used in Australia, New Zealand, China & Argentina