The world's first waterproof cordless angle grinder is designed specifically for commercial divers and underwater construction workers. This new model has upgraded technology and has the ability for users to switch from battery to battery while underwater. Now divers can take as many batteries as needed below to attack any task required.
The Nemo Submersible Angle Grinder was developed due to the growing demand for an electric submersible power tool for underwater cutting, grinding, and polishing. It is the world's first and only waterproof electric grinder, and rated to a maximum operating depth of 50m (164ft). Its 1500-watt brushless technology, adopted from the UAV industry, ensures maximum efficiency and durability.
The motor in this tool is military-grade and usually found in electric drones and other high-power, high-efficiency products and tools.
The grinder features a corrosion-resistant paint job and comes with a durable carrying case, battery charger, pressure valve, and pump to pressurize the grinder. Spare batteries are available for purchase.

Socket included in a package: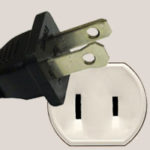 Socket Type A
Mainly used in the USA, Canada, Mexico & Japan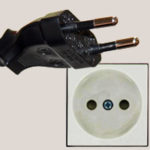 Socket Type C
Mainly used in the United Kingdom, Ireland, Malta, Malaysia & Singapore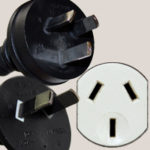 Socket Type I
Mainly used in Australia, New Zealand, China & Argentina